Episodes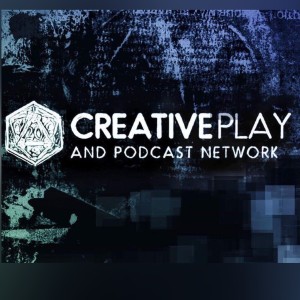 Thursday Sep 19, 2019
Thursday Sep 19, 2019
CoKoCon 2019 Panel Writing and Gaming How RPGs and Video Games Influence Your Writing
Recorded live at CoKoCon 2019
Join our panelists Beth Cato, Diana Terrill Clark, Floyd Getchell, Stephanie Weippert as they discuss how gaming from Dungeons and Dragons to Final Fantasy has inspired their writing.
Beth Cato
She's the author of The Clockwork Dagger (a 2015 Locus Award finalist for First Novel) and The Clockwork Crown (an RT Reviewers' Choice Finalist) from Harper Voyager. Her novella Wings of Sorrow and Bone was a 2016 Nebula nominee. Her new alt-history steampunk series began with Breath of Earth and continues with Call of Fire and Roar of Sky.
Follow her at BethCato.com and on Twitter at @BethCato.
Diana Terrill Clark
Diana Terrill Clark was born in Oregon, grew up in California, and lived in many other places before settling in Arizona. She and her co-writer, D. S. Harders, have two books in the Chloe's Story series: Cause and Effect and Ice and Fire. The third in the series, Life and Death, is coming soon. She has two poetry blogs, and is published in several poetry volumes. She loves Dreadpunk and Steampunk and has a Dreadpunk page on Facebook, Dreadpunk = Gothic Horror. She lives in Old Town Scottsdale and enjoys, in no particular order, dark chocolate, coffee and Jamesons.,
Floyd Getchell
Floyd refers to himself as a novelist because that is all he writes: novels. Floyd is retired from the U. S. Army, being a veteran of both the Afghanistan and Iraq Wars. Floyd has written several novels about alien invasion, a sequel to H. G. Wells's The War of the Worlds and a nearly finished trilogy about cowboys in space, the Pilgrim's Trail saga.
Floyd has a BA in History and travels the world to visit historic sites. Floyd is currently working on his novels and researching ancient mariners' travels around the world. Floyd is also a resilience trainer and grief counselor, helping those dealing with loss. Floyd lives in Casa Grande with his young son when not traveling. He's more likely to be found at Worldcons, so let him know if you plan to attend one.
Stephanie Weippert
My writing began with a slug. Let me explain. Several years ago, a local sci-fi convention sent out a call for short stories for an anthology, and since their mascot was a slug, every story had to have a slug, either as an important character, or an important plot element. The idea tickled my funny bone, so I wrote my first story to send out for approval. It wasn't accepted of course, but the writing bug bit and with the help of my tolerant, wonderful husband, I've been writing ever since.
Our moderator Tony Padegimas writer of Go Action Fun Time RPG
Find out more about CoKoCon here at http://www.cokocon.org/2020/index.html
See more at http://creativeplayandpodcastnetwork.com/
Our other podcast https://creativeplayandpodcastnetwork.podbean.com/
And please listen and support us at https://www.patreon.com/cppn
Follow us on Facebook at https://www.facebook.com/CreativePlayandPodcastNetwork/