Episodes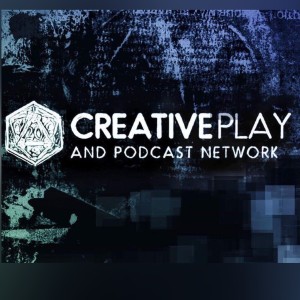 Thursday Sep 19, 2019
Thursday Sep 19, 2019
Meet the Guests of CoKoCon 2019
Join the gests of CoKoCon 2019: Alexander James Adams, Dee Astell, Mark Boniece, Emily Devenport, Gilead, Professor Sparks
Here's a chance to meet all of CoKoCons our GoHs in one place, at one time.
Alexander James Adams
A professional musician of over forty years, Alec has always used magic in his performances to transform and inspire his listeners into states of being and realms of desire that leave them changed for the better. Using stories and songs of Antiquity, he creates places where the audience can find their unspoken secrets and address them with new inspiration.
With twenty albums, a few spoken word stories and many collaborations with other musicians, Alexander applies transformational magic to his music in hopes of changing things that need to be changed.
Heir to the music and legend of Heather Alexander, Alec performs her music and his own with a style that goes beyond reality and into the imagined.
Dee Astell
Dee Astell co-founded and co-runs the Arizona Penny Dreadfuls. She's the Fashion Manager for Wild Wild West Steampunk Convention, ran the steampunk track at Phoenix Comicon and has been Steampunk Coordinator for many others. She runs maker workshops across the southwest. She chaired Westercon 70, serves on the board at LepreCon, Inc. and is a member of CASFS and WesternSFA
Mark Boniece
Mark has chaired 16 conventions in the Phoenix area and has lost count of the times he has volunteered in all areas of con running. He was Dealer Liaison and Hotel Liaison for Westercon 70.
He's currently Chairman of CASFS and Vice President of WesternSFA. He has also served as a director and officer for several other fan groups in Arizona.
Emily Devenport
Nine of her novels were published in the U.S. by NAL/Penguin/Roc, under three pen names. She has also been published in the U.K., Italy, and Israel. Her novels are Shade, Larissa, Scorpianne, EggHeads, The Kronos Condition, GodHeads, Broken Time (which was nominated for the Philip K. Dick Award), Belarus and Enemies. Her ebooks, The Night Shifters and Spirits of Glory are available from Amazon. Her most recent novels are from Tor: Medusa Uploaded and Medusa in the Graveyard.
Her short stories were published in Asimov's SF Magazine, the Full Spectrum anthology, The Mammoth Book of Kaiju, Uncanny, Cicada, Science Fiction World, Alfred Hitchcock, Clarkesworld, Longshot Island and Aboriginal SF, whose readers voted HER a Boomerang Award. She blogs at emsjoiedeweird.com.
Gilead 
Growing up in the magical fairyland of Prescott, AZ—located in the Bradshaw Mountain range just west of Cimmeria, east of Barsoom and near the mines of Moria—Gilead spent his youth sketching the dragons, goblins and fairies who always surrounded him but whom, sadly, most other people couldn't see.
He continues to travel between worlds to draw and paint on location in such places as Narnia, Hyborea and Central Arizona, usually after convincing the most beautiful women of those realms to take their clothes off for him. It's a tough gig.
"Fantasy and science fiction are so strongly associated with the illustration of books that it confuses people to meet a fantasy artist who isn't an illustrator, but I got my fill of commercial art in the sign business. My style is realism with a heavy dose of whimsy. It's all in good fun. I don't take myself too seriously; I just like to make cool pictures."
Now a retired sign painter and something of an environmentalist, Gilead likes to paint on recycled materials such as lumber, cabinet doors and old signs. "What I do take seriously is the environment and ways to make it better. My current focus is mostly on the social and environmental impact of making art with recycled materials."
See more at https://www.facebook.com/GileadArt
Professor Sparks
Professor Sparks presents unique and spectacular high voltage shows, demonstrating some of the rare and unique electrical artifacts and apparatus he has been collecting for decades.
By day a safety expert training OSHA compliance officers all across the U.S., Professor Sparks presents spectacular visual displays of high voltage arcs, sparks and bolts of electricity with a 500,000 volt Tesla coil and equipment from Ken Strickfaden's set for the 1931 Frankenstein, including the Cosmic Ray Diffuser, the Digital Disputer and the Nebularium, not to forget the 75,000 volt lightning screen.
Find out more about CoKoCon here at http://www.cokocon.org/2020/index.html
See more at http://creativeplayandpodcastnetwork.com/
Our other podcast https://creativeplayandpodcastnetwork.podbean.com/
And please listen and support us at https://www.patreon.com/cppn
Follow us on Facebook at https://www.facebook.com/CreativePlayandPodcastNetwork/