Episodes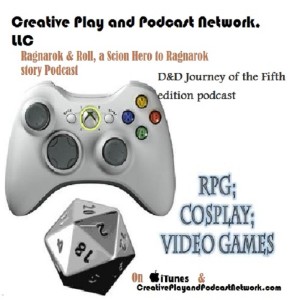 Tuesday Jun 04, 2019
Tuesday Jun 04, 2019
*Adult language and Cthulhu inspired shenanigans inside*
Fate/Dresden Files Accelerated RPG set in our Miskatonic University meet Buffy one shot game, this is where our three players make their characters!
As the episode begins, the players and some NPCs are sent to Detention on suspicion that they might know something about the theft or misplacement of an Occult book. It's up to the players to sneak out, unravel the mystery, and hopefully stop bad things before it's too late…
Our Players/Setting Guide is here: https://www.patreon.com/posts/27398372
Session 0 is here: https://www.patreon.com/posts/27398917
This is our session 0 where we cover the basic rules of the Fate/Dresden Files Accelerated RPG's character creation as well as some setting background.
Miskatonic University is a fictional university located in Arkham, a fictional town in Essex County, Massachusetts. It is named after the Miskatonic River (also fictional). After first appearing in H. P. Lovecraft's 1922 story "Herbert West–Reanimator", the school appeared in numerous Cthulhu Mythos stories by Lovecraft and other writers.
Our Cast:
Ichabod, our half demon.
Lupe, changeling with the devil's luck
Karin, the sensible finder
Quotes:
"There's something…on the other side!"
"Chalk is a thing!"
"Locks have never, really stopped me."
"YA! I got worse."
"Aspect of: The Student Newspaper!"
"I'm going to be sneaky!" Please support our shows and listen to our session zero at www.patreon.com/cppn  and even join us in some games!
Also keep an eye at the new things on our Twitch channel: https://www.twitch.tv/creativeplayandpodcast
Would you be interested if we hosted D&D and Edge of Empire games on Roll20 for you to join?
Part Two and Three the conclusion will be posted next week